Relief Prevention ~ NTHU Counseling Center cares about you
Dear NTHU students,
The new semester is about to begin. We would like to start off by welcoming all of you to be back on campus!
As you know, from the Lunar New Year Holidays to now, we have made careful efforts to strictly prevent the infection of new coronavirus (COVID-19) in Taiwan. Although there are still new cases emerge every day, but so far, the outbreak in Taiwan is still under control. The university also cooperates with the central government's epidemic prevention instructions to conduct health surveys and implement appropriate quarantine measures for faculty, staff and students who may be infected with COVID-19. At present, there are no confirmed cases on NTHU campus. All students from infected areas and countries all successfully passed the observation period of home quarantine. Additionally, all units in NTHU have also strengthened the cleaning and disinfection management of various places in order to respond to the beginning of the semester. With these efforts, we hope to provide you with a safe and secure learning environment.
We understand everyone was more or less affected by a certain degree of psychological shock and impact in this outbreak. Every student's physical and mental health matters to us greatly. Therefore, the counseling center once again reminds students to pay attention to the following reminders and related resources so that we can enjoy ourselves through this semester together.
1. Students are suggested to obtain correct epidemic information according to the information released by the Central Epidemic Command Center (CECC) and the university 's homepage-epidemic prevention area. Overly listening to online rumors and speculating on the physical situation of others are not helpful to reduce the spread of rumors and unnecessary worries.

NTHU homepage-epidemic prevention area:http://2019-ncov.site.nthu.edu.tw/
2. Epidemic prevention still needs the cooperation of all students. Remember to wash your hands frequently, reduce access to closed public places, or participate in activities with large crowd. If you have symptoms of a respiratory illness, remember to wear a mask and see a doctor as soon as possible.
3. Please check with your class instructors to see if there are any changes in the curriculum. It is important to maintain normal daily routines, exercise, and a balanced diet to improve immunity system. We encourage you to maintain a positive attitude toward the new semester.
4. Accept your emotions as a normal reaction to epidemic outbreak, and learn to recognize when your emotion is out of your control. If you find that your anxiety and worry about the epidemic have affected your sleep or normal routine, remind yourself to relax and workout your stress with deep breath or relaxation exercises. You can also visit the counseling center's website to gain helpful mental health information to help you cope with your emotions.

NTHU Counseling Center:http://counsel.site.nthu.edu.tw/ (Chinese)
http://counsel-en.site.nthu.edu.tw/ (English)
5. If you are still feeling uneasy and fearful about the epidemic situation, you can fill out the "Relief Prevention" application form on-line. Our counselors will contact you and provide appropriate short-term and supportive counseling to you according to your needs.

Relief Prevention:https://reurl.cc/6gA3KV
We cannot anticipate the future development of the epidemic situation. But we believe that everyone will do their part in epidemic prevention. With care and helping with one and another, we will be able to create a healthy and hopeful future together.

Counseling Center Information: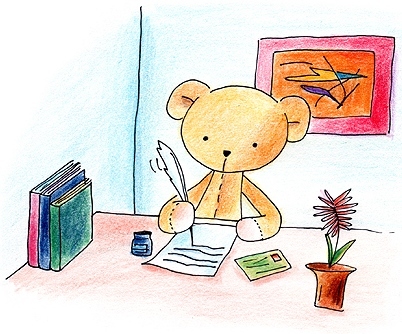 Main Campus:03-5715131 # 34725 / Clinic and Counseling Center Building 2F

Nanda Campus:03-5715131 # 76602/ Student Activity Center 3F
~~~ NTHU Counseling Center cares about you ~~~